Pharmaceutical Giant Amgen Pays States to Settle Illegal Promotion of Off-Label Uses for Drugs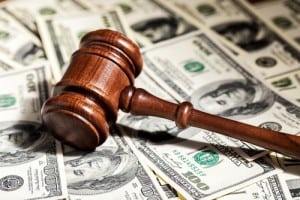 Biotech and pharmaceutical company Amgen has agreed to pay 48 states a settlement amount of $71 million after a group of attorneys general claimed the company intentionally promoted off-label uses for two of its major drugs.
Amgen had been accused of promoting two drugs, Aranesp and Enbrel, for uses that the Food and Drug Administration (FDA) did not approve. Aranesp was approved as an anemia drug, which works by stimulating production of red blood cells in bone marrow. Enbrel has been approved for many uses, primarily treatment of chronic and severe plaque psoriasis. However, the company began to market Aranesp for treatment of anemia caused by cancer, and Enbrel for mild plaque psoriasis, which the FDA did not approve either drug to treat – and using the drugs in off-label ways could be dangerous for patients.
"Pharmaceutical companies are prohibited from making unapproved and unsubstantiated claims about prescription drugs," New York State Attorney General Eric Schneiderman said in a press release on Tuesday. "Consumers need to have confidence in the accuracy of claims made by pharmaceutical companies."
"Amgen's false marketing denied consumers the ability to make educated decisions about their healthcare," said California Atty. Gen. Kamala Harris. "This settlement will hold the company accountable for its deceptive marketing and prevent it from using misleading practices in the future."
Although South Carolina was not part of the Amgen off-label use lawsuit, other southern states including Georgia, North Carolina, Alabama, and Florida will receive part of the settlement.
The FDA uses studies to examine a drug's effectiveness and approve the drug for a use based on what the pharmaceutical company applies for. However, more pharmaceutical companies are advertising their drugs after receiving some FDA approval, and those advertisements could promote off-label uses to patients. In addition, representatives from the companies speak with doctors and could promote off-label uses of the drugs. If medication has not been studied for a specific use and is prescribed to a large number of patients, serious side effects can occur.
One of the most egregious cases of off-label marketing and prescribing involved antipsychotic drug Risperdal, which was prescribed to teenagers beginning in the late 1990's, but was not approved for any use in children until 2006. The drug is also used off-label to treat elderly dementia patients, although it has never been approved for this use.
A recent commentary in the Archives of Internal Medicine discussing off-label prescribing practices featured three researchers from the National Institutes of Health (NIH), who noted that "off-label use has been identified as one aspect of problematic drug prescribing." Inadequate data regarding drug safety and effectiveness for the off-label use made such prescriptions dangerous. When major pharmaceutical companies begin promoting their drugs for off-label uses directly to doctors and patients, it becomes more difficult for both of these groups to make clear decisions about safety.