28 Plaintiffs in Cymbalta MDL May Get Moved to California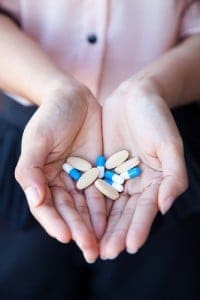 A multidistrict litigation (MDL) against Cymbalta, from pharmaceutical manufacturer Eli Lilly, claims that plaintiffs faced serious withdrawal symptoms when they stopped taking the antidepressant, including "brain zaps" and other debilitating health problems.
Now, 28 plaintiffs may be removed from the first MDL and could have their personal injury claims against Cymbalta centralizes in California.
"We anticipate there being a significant number of claims filed in this case," Wisner said. "Our hope is, through the MDL process, we can coordinate all the pretrial proceedings to facilitate getting our clients' claims vindicated."
Plaintiffs report Cymbalta withdrawal symptoms ranging from electric-shock sensations in the body and brain (called "brain zaps"), dizziness, nausea, vomiting, vertigo, insomnia, excessive sweating, nightmares, and diarrhea.
"The creation of a multidistrict litigation is also appropriate at this time because many additional actions will be filed in the future and pretrial coordination is the only way to ensure orderly pretrial litigation," stated the motion to transfer the lawsuits.
On Friday, August 15th, the panel was told that the lawsuits against Cymbalta have similarities including claims about side-effect injuries after stopping use of the drug, and that Eli Lilly failed to warn about the medication's possible side-effects.
A study designed and conducted by Eli Lilly on Cymbalta in 2005, published in the Journal of Affective Disorders, showed that up to 51% of users had "discontinuation symptoms," which, in 10-17% of cases, were severe and life-limiting. By the end of the 2-week trial period, over 50% of those cases had not resolved.
Some critics of the study, however, argue that Cymbalta's actual withdrawal side-effect rate is close to 78%.
The Strom Law Firm Can Help with Products Liability Lawsuits Against Dangerous Drugs
Did you know that every year approximately 200,000 Americans die from prescription drug reactions? While the U.S. government pours billions of dollars into illegal drug interdiction every year, more Americans die from legal, prescription drugs than illegal ones. At the Strom Law Firm, LLC, our personal injury lawyers understand that your case, your story, is about more than just an accident or physical injury.
It is also about what happened after the accident or injury. It's about how that accident and those injuries have affected you and your life, and about how they may keep on affecting you in the foreseeable future. It's about before and after.
As your personal injury attorneys, you can depend not just on our knowledge and understanding of the law, our resources, and our proven ability to secure positive results in personal injury cases. You can depend upon our commitment to telling your story and to securing fair compensation for all the ways you have been affected and will continue to be affected in the future.
If you have been harmed, or a loved one has been harmed or killed, by a defective product or drug, from Actos to Cymbalta to Zoloft, the attorneys at the Strom Law Firm can help. You may be entitled to compensation through a personal injury lawsuit. We offer free, confidential consultations to discuss the facts of your case, so contact us today. 803.252.4800.