Moore Woman Charged with Felony DUI for Alcohol-Fueled Fatal Crash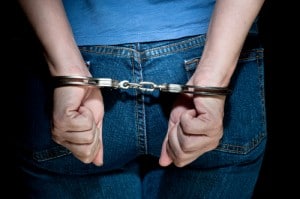 A woman from Moore, SC was charged last week, around Thanksgiving, for her role in a felony DUI that killed an elderly woman in early October.
Sherra L. Werkmeister, 48, was charged with felony DUI resulting in death, and felony DUI resulting in great bodily harm.
The crash, which occurred on October 11th of this year, killed 85-year-old Arrie Lee Lowry, from Greer, SC. Lowry was a passenger in a Chevrolet pickup truck, which was driven by Patricia Scheyern Rice, 66, also from Greer. Werkmeister, in a Toyota 4Runner, reportedly crossed the center line and hit Rice's truck head-on.
When officers arrived on the scene, they noted that there was spilled beer in the car, and a beer can inside. The police report states that both Werkmeister and Rice were wearing seatbelts at the time of the crash, while Lowry was not.
Werkmeister was arrested on November 25th, and released from jail on bond. Her trial date for the felony DUI charges has yet to be scheduled, and it is unclear if she has a lawyer.
South Carolina Felony DUI Law
A person will be charged with a felony for driving under the influence of alcohol, drugs, or both, if while operating the vehicle under the influence, the person causes "great bodily injury" or death to a person other than himself including a passenger, pedestrian, another driver.
Great bodily injury is defined by the state of South Carolina as bodily injury, which creates a substantial risk of death or which causes serious or permanent disfigurement or protracted loss or impairment of the function of any bodily member or organ. Additionally, if the injured person dies from related complications (such as a coma) within three years of the DUI-related injury, the driver may be implicated in the death.
Upon conviction of a felony DUI by jury, the accused faces a minimum mandatory prison sentence and fine. A DUI conviction that includes a felony conviction for causing the death of another includes a mandatory minimum sentence of at least 1 year in prison with a maximum 25 years imprisonment, and a minimum mandatory fine of not less than $10,100 nor more than $25,100. Additionally, the convicted person's driver's license is suspensed for the term of imprisonment plus five years.
A felony DUI conviction for causing great bodily injury includes a mandatory minimum of 30 days to a maximum of 15 years imprisonment, plus a mandatory fine of at least $5,000, not to exceed $10,100. Also, the DMV must suspend the convicted person's driver's license for the term of imprisonment plus three years.
A part of the mandatory sentences required to be imposed under the felony DUI law must not be suspended, and probation must not be granted for any portion.
The Strom Law Firm Can Help with Felony DUI Charges in South Carolina
Based in Columbia, SC, the attorneys at the Strom Law Firm collectively have over 30 years of experience with South Carolina law. The firm was founded in 1996 by former US Attorney and Assistant Solicitor Pete Strom. If you face felony DUI charges in South Carolina, we can help. We offer free, confidential consultations to discuss the facts of your case. Do not let DUI or felony DUI charges prevent you from pursuing opportunities. Contact us today. 803.252.4800.