Judge Dismisses Some Granuflo and Naturalyte Lawsuits Based on Strict Liability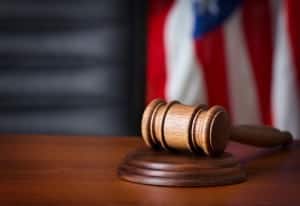 Earlier in April, a federal judge presiding over the consolidated Granuflo and Naturalyte lawsuits dismissed several claims that involved DaVita HealthCare Partners.
US District Judge R. Brooke Jackson dismissed strict liability, breach of warranty, and product liability claims against outpatient dialysis treatment chain DaVita. Although the company administered Granuflo and Naturalyte as part of its dialysis treatment, per the judge, DaVita was not the manufacturer and therefore could not be held liable for personal injury and wrongful death.
"Common sense suggests DaVita is not a manufacturer of solutions for hemodialysis," the order said. "Doctors prescribe hemodialysis, and DaVita administers the treatment."
"Plaintiffs are free to allege that DaVita acted negligently in its creation of the solution or monitoring of patient blood pH, but they cannot pretend that by adding water to a product manufactured by someone else (a step that is necessary to use the product for its intended purpose) DaVita thereby became a manufacturer of the product or that DaVita should be held strictly liable for defects in that product," the order added.
"We continue to believe these GranuFlo related suits are without merit as we closely followed the manufacturer's recall instructions," said DaVita representative David Tauchen. "Patient safety is always of paramount importance to us and we are not aware of any negative patient impact resulting from use of this product."
Currently, there are more than 300 personal injury lawsuits involving the dialysis drugs, Granuflo and NaturaLyte, alleging that the powders can cause a buildup of bicarbonates in patients' blood, which can lead to serious cardiac problems, including stroke and heart attack. Lawsuits also allege, after the FDA issued a Class I recall to prevent the products from being used in further treatments, that Fresenius Medical knew about the risks and did not inform the FDA or the public. A leaked internal memo led to the recall notice.
Granuflo and Naturalyte Did Not Receive Manufacturer Recall
In 2012, the FDA issued a Class I Recall of Granuflo and Naturalyte after reports that the dialysis drugs directly caused heart attacks in patients using them. After investigating the cases, it was discovered that Fresenius Medical, the manufacturers of Granuflo and Naturalyte, knew about the problem but failed to warn doctors at facilities not run by their company, and also continued to use the drugs in their own dialysis clinics.
Granuflo and Naturalyte are made differently from other dialysis products. Granuflo adds acetic acid and sodium acetate to the final dialysate solution, which results in more bicarbonate in the blood than other formulas, which only use acetic acid. Doctors can compensate by lowering the dose, but many were unaware of the difference because Fresenius did not warn them.
Too much bicarbonate in the blood can cause metabolic alkalosis, which means the blood is too alkaline. Alkaline blood contributes to cardiac arrest and a higher risk of heart complications.
The Strom Law Firm Can Help with GranuFlo and Naturalyte Personal Injury Lawsuits
If you or a loved one has had dialysis with Granflo or Naturalyte and have since suffered serious heart problems, or if a loved one has received dialysis treatment with either of these drugs and has died from heart complications, you may be entitled to compensation. Defective drugs can cause serious harm, including wrongful death, and drug manufacturers must be held to a high standard regarding their customers' health. The attorneys at the Strom Law Firm can help. With over 30 years' experience combined, our lawyers can help you with personal injury lawsuits, including cases against medical manufacturers such as Fresenius, the manufacturer of GranuFlo and Naturalyte. We offer free, confidential consultations to discuss the facts of your case, so do not hesitate to contact us today. 803.252.4800