South Carolina Social Security Lawyers: Mental Health Disabilities & SS Benefits
What You Need to Know: How to receive disability benefits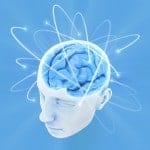 Claims for Social Security disability benefits regarding mental illness and psychological disorders require extensive and carefully presented proof to be successful.  It is extremely difficult to receive disability benefits from the SSA for Mental Health Disabilities.
Our disability lawyers and well-trained staff understand South Carolina Social Security Law to help our clients present the strongest claims possible for mental disabilities. Call us for a free consultation to see if you are eligible. 803.252.4800
Are you able to work?
If your condition is critical enough that you are unable to work, you could be entitled to Social Security benefits under Social Security Disability Insurance (SSDI) or Supplemental Security Income (SSI).
MENTAL HEALTH DISABILITY CLAIMS
SSDI and SSI claims for mental health disabilities usually need to be based on accurate and carefully assembled medical records, since mental disorders cannot be proven with x-rays or blood tests.
The records can be difficult to interpret, especially if the proper diagnosis took years to establish, or the mental illness was complicated by issues such as drug or alcohol problems. People with a wide variety of mental illnesses do qualify for SSDI and SSI benefits.
More information is available on the following:
You need to apply for Social Security benefits as soon as you and your doctors agree that you have a condition that will prevent you from working. Unfortunately, many people have to wait for a while to see what happens with their medical condition and treatment. During that time, people usually run into a great deal of financial trouble because of mounting medical bills, and inability to work.
Talk With Us About Your Injury
The best way to learn about Social Security Benefits and Social Security Insurance after an accident is to talk with one of our Social Security Disability Attorneys at the Strom Law Firm. 803.252.4800 Call us for free and find out if you are eligible to receive benefits.