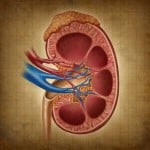 Imagine donating a kidney to your boss and getting fired in return?
Sounds crazy, but that is just what happened to one Long Island woman. Debbie Stevens, 47, filed a suit with the New York Human Rights commission stating she  was set up by her boss.
Stevens began work as a clerical worker at Atlantic Automotive Group, a billion-dollar company that operates several new-car dealerships, in June of 2009. Stevens got to know her boss, Jackie Brucia, who served as one of the controllers for the West Islip company.
Stevens left the company in June of 2010 to move to Florida. Stevens returned to Long Island in September for a visit and dropped in to her old office for a visit. While at the office, Stevens and Brucia, 61, began to chat. Brucia told Stevens of her health problems and "her need for a kidney transplant," a court papers stated.
During their conversation Brucia told Stevens that she'd located a possible donor who was a family friend. Stevens then told Brucia "because she was naturally a kind and generous person", as the court documents state, "she would be willing to donate a kidney".
Brucia then told Stevens, "You never know, I may have to take you up on that offer one day."
Stevens decided soon after to move back to Long Island and asked Brucia if she could return to work at the automotive group. Brucia hired Stevens back. Stevens was back to work with the company within weeks.
Two months after heading back to work at the company, Stevens was called into Brucia's office. Court documents stated that Brucia told Stevens, "My donor was denied. Were you serious when you said that?"
Because Stevens was not an exact match to Brucia, Stevens donated her left kidney to someone else, which moved Brucia up the waiting list. Brucia received her organ from someone else.
Stevens stated to the New York Post, "My kidney ended up going to St. Louis, Missouri, and her's came from San Francisco."
Stevens said she did not realize the full extent of the surgery. Following the surgery, Stevens said she was in serious pain, had discomfort in her legs, and had digestive problems. She said she felt pressured to return to work, even though she wasn't ready. Stevens returned to work on Sept. 6. Stevens went home sick, just three days after returning to work. When Stevens arrived home she said she received a phone call from Brucia in which Brucia berated Stevens for leaving work early.
Stevens said Brucia stated, "'you can't come and go as you please. People are going to think you're getting special treatment,'"
Stevens said the harassment continued even after she returned to work. Stevens said Brucia would yell at her in front of co-workers over alleged mistakes.
The punishment at work continued for Stevens. Eventually her office and overtime were taken away and she was demoted to a dealership 50 miles from her home. The dealership was located in a high-crime area. Her co-workers jokingly called the area "Siberia". Stevens says she began experiencing mental anguish so she consulted a psychiatrist. She hired a lawyer, who wrote a letter to the company. Stevens said after the letter was delivered she was quickly fired.
Brucia has yet to comment on the situation. Her husband, James, told reporters the claims were "far from the truth". He did not elaborate, but simply stated, "She didn't fire anybody."
Stevens's lawyer, Lenard Leeds, says he plans to file a discrimination lawsuit against Atlantic Automotive Group, and likely seek millions of dollars in compensation.
Stevens said, "I have no regrets [that] I donated a kidney because it saved the life of a man in Missouri."
It is illegal for employers to fire employees for perceived disability. If you have lost your job because your employer discriminated against your perceived abilities, you may be able to file a discrimination lawsuit. The attorneys at the Strom Law Firm can help. We offer free, confidential consultations to discuss the facts of your case, so contact us today.