South Carolina Social Security Attorneys: Clinical Depression and Social Security Benefits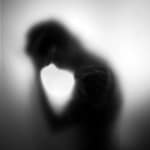 What You Should Know About Depression and Social Security Benefits for Disability
Depression is a state of low mood and aversion to activity that can affect a person's thoughts, behavior, feelings, and physical well-being.  It is a very real illness that requires treatment and can hinder your ability to work as well as enjoy your daily life.
If you suffer from severe, chronic depression that prevents you from working, you could qualify for Social Security benefits because of your disability. Call one of our social security benefits attorneys for a free case review evaluation. 803.252.4800. Even if you do not hire us, we can make sure you are on the right path while you're recovering.
SYMPTOMS OF MAJOR Clinical Depression
Depression is the leading cause of disability in the U. S. Many older people suffer from depression, especially if they also suffer from other medical conditions, like  Parkinson's disease, Alzheimer's disease, heart condition, or respiratory problems that limit activity, alcoholism, or anxiety disorders.
Many people with severe clinical depression find it hard to take care of themselves and to work a steady job. Due to the number of disability applicants applying on the basis of depression (either as a primary medical condition or secondary), Social Security has strict criteria you must meet in order to qualify for disability benefits based on depression, dysthymia, or bipolar disorder
If you believe you have a depressive disorder, you should see a doctor as soon as possible.
Some symptoms of depression include:
Regular feelings of sadness, irritability, or tension
Reduce interest in usual activities
Loss of energy or chronic exhaustion
Weight loss or gain, loss of appetite
Inability to concentrate
Hopelessness, guilt, or feeling of worthlessness
Suicidal feelings
DOES Clinical Depression QUALIFY AS A DISABILITY?
Because depression affects every person differently, it's important to know that the Social Security Administration only will consider you to be eligible for SSD benefits if it hinders your ability to work and make a living.
The Social Security Administration has certain criteria that determine whether a person is eligible to receive SSD benefits. Your depression must:
Prevent you from working full-time
Have lasted, or is expected to last, for at least one year
Be life-threatening (especially when diagnosed with other physical disabilities or mental health conditions)
If you meet the criteria, you can submit an application to the Social Security Administration. Keep in mind, the claims process is complex and confusing. They will review your medical records for:
It's critical that you see your doctor regularly and follow your prescribed treatment plan. Without doing so, you likely will not qualify for SSD benefits.
Also, the Social Security Administration will check to see if you paid into the Social Security system within the past five years. If you haven't worked enough – or recently enough – to qualify for SSD benefits, you may qualify for Supplemental Security Income (SSI).
Mental illnesses are more difficult to reveal than other types of medical conditions, which can be seen on an x-ray or in the results of a blood test. It is important to see your physician on a regular basis so an accurate and complete record of your illness, whatever type it is, is available.
How Do I Hire a Columbia Social Security Disability Lawyer for my Depression claim?
If you qualify for benefits based on the Social Security Administration's requirements discussed above, the social security disability lawyers at the Strom Law Firm, LLC, may be able to assist you. Our attorneys will manage the entire process for you from application to appeal to the final decision so that you can focus on your family and your health instead of worrying about your case.
If you are still unsure about whether your medical conditions or impairments make you eligible to collect disability benefits, you can call us with any questions by calling (803) 252-4800 to schedule a free consultation with one of our attorneys. No matter what your question or issue regarding Social Security Disability benefits, our attorneys can meet with you for free to answer your questions and see if we can help. We are available 24/7. Call us at (803) 252-4800 today and let us apply our experience, passion, and knowledge to your case.
Our Social Security Disability attorneys and staff will help you prepare a claim or appeal that demonstrates to the Social Security Administration that your depression is severe enough to prevent you from continuing your previous employment, or finding other substantial work, under the SSA's five-step process of determining eligibility social security benefits. Contact us today