Anesthesia Errors Medical Malpractice Lawyers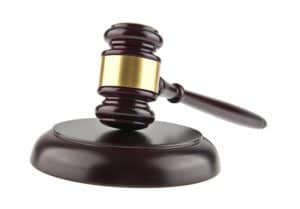 Anytime people undergo surgery, there are certain risks involved with anesthesia. Although anesthesia errors can be the result of several factors, they most often result from medical negligence. When a preventable anesthesia mistake is caused by a doctor or surgeon's failure to exercise the standard of care, the at-fault anesthesiologist or physician can be held accountable for any resulting injuries.
 Give us a call today for a free medical malpractice case evaluation 803.252.4800.  To learn more about your rights, fill out the free consultation form on the right.
Anesthesia Error Causes
Patients trust that their doctors and anesthesiologists to take the proper precautions to prevent anesthesia errors. When a physician fails to follow the standard of care advising a patient, administering anesthesia or providing follow-up care, injured patients have the legal right to hold the at-fault establishment or doctor accountable.
The most frequent anesthesia errors that result from medical negligence and medical malpractice are:
Anesthesia dose error
Late anesthesia delivery
Failure to observe a patient
Prolonged and dangerous sedation
Failure to recognize and take action for anesthesia complications
Failure to notify a patient of instructions for before, during or after the procedure
Faulty equipment
Shutting off the alarm on the pulse oximeter
Failure to intubate
The consequences of an anesthesia error will differ depending on the situation, but the most common injuries caused by anesthesia mistakes include:
heart attack or stroke;
asphyxia;
damage to the trachea;
brain damage;
coma;
and death.
Have Your Anesthesia  Case Evaluated
There are three types of anesthesia which can cause an array of complications.
Local Anesthesia: When administered correctly, this kind of anesthesia is safe and has minimal side effects. However, large doses can cause severe damage when the body absorbs it through the bloodstream.
Regional Anesthesia: During regional anesthesia, the injection is administered near a nerve or bunch of nerves or the spinal cord. There is a risk of pulmonary and heart problems with system toxicity.  On some occasions, nerves can be damaged, causing unrelenting loss of feeling, weakness, or soreness.
General Anesthesia: General anesthesia causes throat reflexes that prevent aspiration (when a piece of food is lodged in trachea or lungs) such as swallowing, coughing, or gagging.  Aspiration during surgery using anesthesia is extremely rare, but can happen and cause a great deal of damage.
If you or a loved one was injured due to an anesthesia error, you could be entitled to compensation. Give us a call today for a free medical malpractice case review 803.252.4800. We can review your claim for free and determine the best course of legal action depending on your situation.