South Carolina Social Security Attorneys: Cerebral Palsy

What You Should Know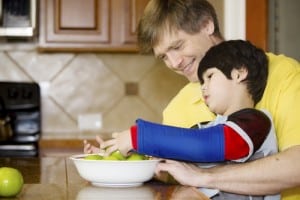 Cerebral Palsy is a term used to describe a group of constant conditions affecting body movement and muscle coordination. It is caused by damage to one or more precise areas of the brain, usually occurring during fetal development before, during, or shortly after birth, or during infancy.
Symptoms of Cerebral Palsy can range in severity. Some men and women might have difficulty with motor tasks, such as writing, while others might have trouble maintaining balance and walking.
Cerebral Palsy can also cause involuntary movements of the body including the hands.
Applying for Social Security Disability for Cerebral Palsy
Applying for Social Security Disability benefits can be an extremely hard, long, and frustrating process.  Statistically, most requests for social security benefits are initial denied.  If you are denied social security benefits, do not give up hope.  The best thing that you can do is to retain a lawyer as soon as possible to help you ensure that you medical records accurately reflect your condition. Our Social Security Disability attorneys offer free consultations to discuss the facts of your case, and whether you may be entitled to benefits.  Call us today for a free consultation. 803-252-4800
Please call us for a free consultation. 803-252-4800. Even if you do not hire us, we can make sure you are on the right track to receiving compensation.