Uber Accident Lawsuits in Columbia, SC
Imagine that you call an Uber for a safe, convenient ride home. As you head closer to your house, you are involved in an Uber accident and sustain injuries. What do you do? Calling an experienced and skilled attorney helps make sure you receive compensation for your medical bills, pain, and suffering, and lost income caused by your Uber accident injuries. If you or someone you know has been involved in an Uber accident, contact Pete Strom today at (803) 252-4800 or complete the online form. A Columbia Uber Accident Attorney with the Strom Law Firm will be happy to work with you and work towards recovery of compensation for your injuries.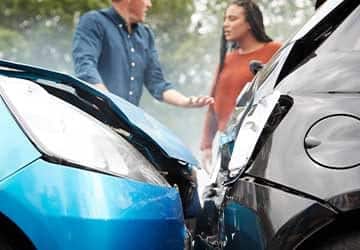 Usual Injuries in Uber Accidents
The only difference between an Uber accident and a regular car accident is that your driver is working on behalf of Uber when the accident occurs. The injuries you can sustain as a passenger in an Uber include:
Broken and fractured bones
Sprains
Strained muscles
Internal bleeding
Bruising
Organ damage
These injuries may be minor or severe, but it's imperative to seek medical attention immediately after the accident. This is the best way to determine if there are any significant impairments following the accident and start the necessary official documentation of your medical complaints.
Liability in Columbia Uber Rideshare Accidents
South Carolina is a fault-based system for dealing with any car accidents. This means that the person at fault for the accident is the one responsible for compensating for damages and injuries. Many times, either the Uber driver or the driver of another car or truck is considered the responsible party. If the Uber driver is determined to be at fault for the accident, you may attempt to seek compensation under Uber's insurance policy. The best means for determining who may be responsible for paying for the injuries or determining the different policies available for compensation is to contact an experienced Columbia Uber accident attorney.
Types of Damages An Injured Person Can Recover in a Columbia Uber Accident
Many factors contribute to the amount of compensation you can receive. Some of these include the circumstances surrounding the accident, the type and severity of the injuries you receive, and who is deemed at fault for the accident. In an accident that involves an Uber driver, there are various kinds of damages:
Current medical bills
Potential future medical bills
Pain and suffering
Lost wages and income
Permanent disability as a result of the accident
Contacting an experienced and skilled attorney in Uber accident claims can assist you in obtaining compensation for your full medical expenses.
Tactics Used by Uber and Its Drivers To Avoid Liability
If an Uber driver is involved in an accident that caused you injuries, it is important to determine if you are entitled to compensation for those injuries. Insurance companies will almost certainly attempt to settle the claim for as little as they can to limit their losses. Two of their common strategies are relaying a low settlement offer or disputing the fault of the accident.
They are contacting you early after the accident with a low settlement offer. When insurance companies review a car accident claim, they will always offer a low offer early on in the claim process. They will do this at a time where you are stressed and vulnerable from the impact the accident has caused you. This is the time to contact an attorney to discuss the incident before accepting or signing any paperwork.
Denying fault and blaming somebody else. Often, insurance companies will claim that they are at not fault for the accident. Uber insurance companies will likely claim that somebody else was responsible for it instead of the Uber driver. These can prove to be very difficult claims and can impact your ability to recover compensation.
Cost of a Columbia Uber Accident Attorney
After an accident, many expenses will come your way. You may find yourself worrying about medical expenses, lost income, rental car fees, and additional expenses related to your accident injuries. You may even be concerned about an attorney costing more than the medical expenses. Pete Strom and the Strom Law Firm provide free initial consultations to examine the details of your case and any potential means of recovery.
Most cases are taken on a contingency fee where you will not pay any attorney fees unless and until we are successful in recovering compensation for your injuries. These fees will be taken from the settlement amount, so will never be owed upfront by you. This allows you to progress through your medical treatment and return to your daily life without worrying over the details or paying upfront for your representation.
Typical Mistakes of Injured Parties Filing Uber Accident Claims
You can file an Uber accident claim for yourself; however, many have expressed how difficult and frustrating that process can be. As with other accident claims, it is easy to make a mistake when filing Uber accident claims and to go through the process without an experienced attorney.
Persuaded Into Admitting Your Fault
Accident victims typically discover that insurance companies are complicated. The insurance company will act as though they are your friend by showing compassion, sincerity, and empathy toward your circumstances. At some point, it will become all too clear that they are trying to pay you the least amount they can. To do this, the agents ask many questions that could deceive you into admitting fault. They will also ask you to take a recorded statement that may later be used against you in the proceedings.
Waiting to Seek Medical Treatment
One thing that insurance companies look for is immediate medical attention. This does not mean you need to go to the hospital in an ambulance directly after an accident; rather, you should go to the doctor as soon as reasonably possible to address your medical situation if emergency treatment is unnecessary. Failing to seek out a medical professional to look at your injuries could result in losing credibility with the insurance company. They will argue that since you did not receive immediate care, your injuries may not be as severe or serious as you've alleged.
Sharing Details on Social Media About Your Accident
Social media has become a huge asset in all kinds of cases. Many fail to realize that what they post on social media can come back to follow them and affect their claim. Insurance companies will review social media sites and posts by parties to see if there is any information they can collect to hurt a person's claim potentially. You do not want to put any information or comments about an Uber accident on social media and always ensure that your privacy settings are set to ensure that you know who can see your posts.
Columbia Uber Accident FAQ
Rideshare companies like Uber make getting from point A to point B much easier, and these companies have changed the transportation landscape in the United States. While they serve an important and helpful service, they also present complicated liability questions after a car accident.
An experienced attorney will be an important partner in securing recovery after an accident with an Uber driver, whether you were a passenger in the rideshare vehicle or traveling in another vehicle involved in the accident. If you or a loved one was injured while traveling in an Uber vehicle in South Carolina, contact the Strom Law Firm, LLC.
Read on for answers to commonly asked questions after an Uber accident.
Q: How common are Uber accidents in Columbia?
We don't have that information, but in the United States, more than 33,000 fatal motor vehicle collisions and 36,000 fatalities took place in one recent year. This makes traffic accidents the leading cause of death in the United States. Traffic collisions are also a common occurrence in South Carolina. In fact, in one recent year an average of one traffic collision took place every 3.7 minutes, one fatal collision every 9 hours, and one injury collision every 13.8 minutes. These numbers represent 1,036 individuals killed and 2,642 individuals seriously injured because of motor vehicle collisions.
South Carolina does not have specific data on collisions involving Uber vehicles, but their increasing prominence as a preferred form of transportation means they almost certainly occur. In fact, up to 25 percent of people in the United States use a ridesharing service once a month, and rideshare services may be  behind a notable rise in U.S. traffic deaths.
Q: Is Uber responsible for my Columbia accident?
If an employee is acting in the scope of their duties, the employer may be responsible. An important exception to this standard rule applies to individuals who operate as independent contractors, not employees. Uber drivers are generally considered independent contractors, which means that Uber is likely not responsible for negligent actions committed by drivers while driving on behalf of Uber.
Courts usually consider many  factors to determine whether a worker is an employee or independent contractor, one of which is whether theemployer has the right and authority to control and direct work. Because Uber drivers choose their own hours and provide the main tool (the vehicle) necessary to perform their job, the National Labor Relations Board has found  that Uber drivers are independent contractors.
Because Uber drivers are independent contractors, liability against Uber is complicated, and may only attach if Uber's  own negligence, as opposed to the negligence of a driver, contributed to the accident.
Q: If Uber isn't responsible, who is?
Any party that committed a negligent action that caused the accident and your injuries may be found responsible. The most likely negligent actors are either (1) the driver of the Uber vehicle; or (2) the driver of another vehicle involved in the accident.
Any action outside the normal standard of care expected of drivers constitutes negligence. Violations of a traffic law or regulation may support a finding of negligence , including speeding, driving under the influence of drugs or alcohol, ignoring traffic signals or signs, or distracted driving. Be sure to secure a police report after the accident. This report will document the accident scene, witness information, and any citations issued for traffic violations. Even if you were not the driver, you can still request a police report.
While vehicle drivers are the parties most commonly responsible, there may be other possible negligent actors, including the vehicle manufacturer for any vehicle failures and the local government for failing to properly maintain roadways, or for failures related to road signs or traffic signals.
Q: What damages can I recover after a Columbia Uber accident?
A lawyer can help you itemize the damages associated with your motor vehicle accident
Common damages after a collision include:
Medical expenses: These may include all medical expenses resulting from the accident and your injuries, including doctors' bills, the cost of surgeries and hospital stays, emergency transportation, and prescription medication. Your injuries may also require  ongoing care such as physical therapy.
Lost income: Many injuries limit the victim's ability to return to work either at full capacity or at all. If your injuries have forced you to miss work, you may be able to pursue a claim for lost wages.
Property damage: If any of your personal property, including your vehicle or electronics, were damaged or destroyed in the accident, you may be able to seek the costs of repair or replacement from the defendant.
Emotional distress: Car accidents are traumatic events, often leaving victims suffering from emotional distress, including post-traumatic stress disorder, anxiety, or depression.
Loss of enjoyment: Many injuries limit the victim's ability to participate in activities that were important in their life.
Punitive damages: Rather than compensating the plaintiff for their injuries, punitive damages punish the defendant for egregious behavior. An attorney can help you determine whether your case qualifies for punitive damages.
Q: What information can I share publicly about my Columbia Uber accident?
Be cautious about making any public statements, including on social media, about your accident. The defendant and their insurance company will be looking for any information they can use to prove among other things that either (a) you were responsible for the accident; or (2) your injuries are not as serious as you have alleged.
Q: Which parties' insurance companies will be involved?
Given the complexity of accidents with Uber drivers, you may need to deal with multiple insurance companies, including:
The Uber driver's insurance company;
The other driver's insurance company; and
Uber's insurance company
If the Uber driver was on duty,  Uber  may have coverage in varying amounts, depending on the driver's status:
Available or waiting for a ride request: Uber provides insurance coverage of $50,000 in bodily injury per person, $100,000 in bodily injury per accident, and $25,000 in property damage per accident (where are we getting this information)
En route to pick up and during trips: Uber insurance covers $1 million in bodily injury and property damage caused to a third party arising from a covered accident
If the other driver was responsible for the accident, you may pursue recovery through their insurance policy. If the other party is uninsured, Uber maintains Uninsured or Underinsured Motorist Bodily Injury coverage for its drivers. You may also have policies in place that help in the event the coverage available from the parties causing the accident are not sufficient.
With several parties and insurance policies potentially involved, you may not know how to proceed after an Uber accident. You may find yourself communicating with several insurance companies and managing requests for information from multiple parties. A lawyer will help  take over these communications for you and explain your recovery options.
Q: What if my damages exceed the insurance limits of my Columbia Uber accident?
After a car accident, and depending on the injuries, the responsible party's insurance provider may pay  for the victim's injuries up to the maximum insurance coverage. A party's insurance policy limits, however, do not necessarily limit your ability to recover compensation for the full extent of your injuries.
If your injuries exceed the relevant party's policy limits, consider the following options for additional recovery:
Pursue multiple defendants. If more than one party is potentially responsible for your accident, you may pursue each responsible party. For example, if a driver ran a red light but an airbag failed to deploy, you might recover compensation from the negligent driver and the vehicle manufacturer.
Consider additional coverage. Be sure to understand the full extent of the negligent driver's insurance policies. Some individuals may carry an umbrella insurance policy that provides additional coverage. You may also have coverage that helps in the event the responsible parties are not adequately insured.
An experienced attorney will help you develop a strategy to secure the recovery you deserve.
Q: Should I accept a settlement offer in my Columbia Uber accident claim?
Many car accident cases settle before proceeding to court. Even though a settlement has benefits, do not settle for less than the strength of your case demands. Work with your attorney to analyze any settlement offer.
Q: How long will a Columbia Uber accident lawsuit take to conclude?
The length of a claim depends on numerous factors, for example, if a case resolves prior to a lawsuit, or after a lawsuit is filed. Pursuing a lawsuit through trial  can be a long process.
Once the trial begins, it can last  from days to weeks depending on the complexity of the case and the amount of evidence presented.
Q: How long do I have to bring a Columbia Uber accident lawsuit?
South Carolina has different rules as to when a lawsuit must be filed depending on the nature of the accident, and the identity of the parties. Be careful to understand these limitations, as missing the filing deadline can be fatal to a potential case.
Q: How can a Columbia Uber accident lawyer help with my case?
An experienced attorney will help you through each step of the legal process, including:
Analyzing the facts of the case
Working to secure evidence to support your case
Communicating with the defendant and insurance companies
Preparing a comprehensive damages assessment
Drafting and filing court documents
Advising on settlement offers
The team at Strom Law Firm, LLC understands that a serious accident or injury can have a devastating impact on your life or the life of a loved one. For this reason, they have devoted their professional lives to helping people. Our lawyers advocate vigorously for our clients' rights and interests using our legal experience, research resources, and strong network of professional relationships.
Our attorneys recognize that each client's situation is unique, and we treat every client with the individual attention they deserve. If an Uber accident in or around Columbia, South Carolina injured you or a loved one, contact Strom Law Firm, LLC today at (803) 252-4800 or through our website to schedule a free case evaluation. We will gladly review your case to see if representation by Strom Law Firm, LLC would benefit you.
Consult an Experienced Columbia Uber Accident Attorney
If you or someone you know has been injured in an Uber accident or other ride-share accident, Contact Pete Strom immediately at (803) 252-4800 and schedule a free consultation. One of the experienced attorneys at the Strom Law Firm will be happy to work closely with you or your loved one to examine the issues of fault and decide what next steps are needed to obtain compensation for your claim.
---
Client Review
Here's what Scotty K. said about us on Google:
"The Strom Law Firm provided expert legal guidance, in a friendly, compassionate fashion. Ally Benevento was my attorney, and wow, what a fantastic person to work with! She was sharp as a tac, and handled my case perfectly. I highly reccommend using the Strom Law Firm for your legal needs, they WILL NOT let you down. "
Rating: 5/5 ⭐⭐⭐⭐⭐
Check out all of our Google reviews!