South Carolina Social Security Lawyers: HIV and Social Security Benefits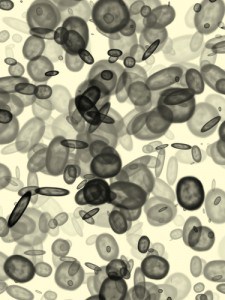 What You Should Know
If you have HIV/AIDS and are unable to work, you may qualify for disability benefits from the Social Security Administration. Your disability must be expected to last at least a year or end in death, and must be severe enough to prevent you from doing substantial or usual work. The amount of earnings Social Security provides changes each year, so it is important to know the details of the application process.
Call us Today for a FREE consultation. 803.252.4800.
The amount of your monthly social security benefits depends on how much you earned while you were working full time. You may also qualify for Medicare after you have been getting disability benefits for two years. Medicare helps pay for hospital and hospice care, lab tests, home health care other medical services.
Next Steps After Being Denied Social Security Disability Benefits
There are four escalating steps to take after your social security disability claim is denied. These steps must be followed in order :
Get Ahead With Legal Help
Hiring a Social Security attorney will increase the likelihood that you will win your Social Security benefits claim. The Strom Law Firm, L.L.C., will discuss the circumstances of the case with you and give you an opinion of the merits of your claim. We personally review each claim at this stage of the process and will update your medical evidence for Disability Determination Services to ensure that your medical documentation reflects your disability.
You have a limited time period to appeal your denial of Social Security disability benefits or risk having to start the entire process over, so please contact our office (888-490-2847) as soon as possible.
Click here to read all the steps.
You need to apply for Social Security benefits as soon as you and your doctors agree that you have an injury that will prevent you from working. Unfortunately, many people have to wait for a while to see what happens with their medical condition and treatment. During that time, people usually run into a great deal of financial trouble because of mounting medical bills and inability to work.
Talk With Us About Your Injury
The best way to learn about SSD and SSI after an accident is to talk with one of our Social Security Disability Attorneys at the Strom Law Firm. 803.252.4800 Call us for free and find out if you are eligible to receive benefits.