South Carolina Auctioneers' License Defense Attorneys
The Strom Law firm provides Auctioneers' License defense.
Auctioneers in the state of South Carolina must abide by statutes and regulations set forth by the South Carolina Department of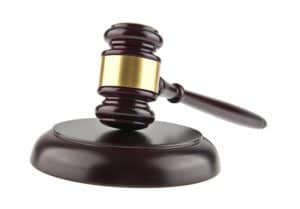 Labor, Licensing, and Regulation. Failure to adhere to these statutes and regulations can result in disciplinary action before the Auctioneers' Commission.
Some of the more common issues that result in disciplinary actions include, but are not limited to:
Omissions of details when applying
Issues regarding debt and liens
Failure to pay clients after-sale
Unlicensed/unauthorized practice.
Don't wait until it's too late. If you are contacted by a South Carolina LLR investigator, you should contact the
South Carolina professional licensing defense attorneys
at the Strom Law Firm, LLC for a free consultation to discuss your legal rights. Even a public reprimand can cause severe professional damage, including the loss of clients as well as existing and future job opportunities.
Handling An LLR Complaint
A complaint can be filed against you by a customer or client, a fellow employee, or another auctioneer professional. Once a complaint is filed, an investigator from the South Carolina Department of Labor, Licensing, and Regulation will contact you. The investigator may come across as friendly and say they want to hear your side of the story so they can close the case, but be wary when speaking to them. Remember, the investigator is working for the LLR. You can decline to talk to the investigator until you have talked to your attorney.
Auctioneers' License Defense
It is important to remember that just because a complaint is filed against, does not imply you are guilty. What it does mean is you will need an Auctioneers' License Defense attorney to assist you in your needs. Losing your license can be a trying situation. A professional licensing attorney can help ease this burden.
The Strom Law Firm, LLC has experienced professional licensing defense attorneys here to help you. We will protect your legal rights. Call us today for a free consultation. 803-252-4800.