Anemia Drug Omontys Faces Scrutiny and Criticism after Defective Drug Recall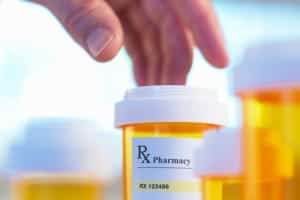 All lots of the drug Omontys, used to treat anemia in kidney dialysis patients, are being recalled by the manufacturers, Affymax and Takeda. Affymax issued the defective drug recall after reports that 0.02 percent of patients experienced severe hypersensitivity reactions, and sometimes, fatal anaphylactic shock.
Anaphylaxis is an acute allergic reaction that can cause loss of consciousness, hives, and swelling in the tongue and throat, which can hinder the ability to swallow, or breathe. Without immediate medical attention, anaphylaxis can lead to death.
About 50 people taking Omontys have experienced severe allergic reactions to the drug. Since it was approved in March 2012, about 25,000 people have been treated with Omontys. Five patients have died due to the severity of their anaphylactic shock. 17 had severe allergic reactions requiring hospitalization.
Reactions are not delayed – symptoms often begin within 30 minutes of the first dose.
A statement issued jointly from Affymax and Takeda said that: "No new or existing patients should receive Omontys." Health care providers must immediately cease administering the defective drug, and quarantine all remaining supply while Affymax investigates the problem.
"The rate of overall severe hypersensitivity reactions reported is approximately 0.2%, with approximately a third of these being serious in nature including anaphylaxis requiring prompt medical intervention and in some cases hospitalization," Affymax and Takeda said in the statement, which was included in the FDA's recall notice.
Peginesatide, the generic name for Omontys, was approved after successful clinical trials for use in adult patients on hemodialysis who suffered anemia related to chronic kidney disease. The defective drug was administered in injections of 10 mg and 20 mg multidose vials.
"Due to the severity of the public health risk, we want to be certain that healthcare providers stop using Omontys," said Howard Sklamberg, who heads the compliance office at the FDA's Center for Drug Evaluation and Research.
Defective Drug Manufacturers' Reputations Might Suffer Because of Omontys
While Takeda Pharmaceuticals is a large medical manufacturer, the company currently faces thousands of lawsuits for defects in many of its drugs. The Japanese drug manufacturer has been particularly reviled for its defective drug Actos, which was designed to treat Type 2 diabetes. The drug has been linked since 2010 to an increased rate of bladder cancer, as well as some cases of heart disease liver failure, and an increased risk of diabetic macular edema.
Affymax, however, is a much smaller drug manufacturer, and so far, Omontys is their only late-stage drug on the market. This recall will be a huge blow to the company's success, which gambled on their ability to compete against only one other drug created to treat kidney dialysis anemia – Amgen's Epogen, which has been the only drug of its kind on the market since 1989.
However, Affymax has not officially pulled the potentially defective drug completely – they have simply asked health care providers to stop using the drug and quarantine their supply until further notice. The manufacturer will have a conference call to discuss the defective drug recall on Monday, February 25th, and will issue further instructions after that.
The Strom Law Firm Can Help with Defective Drug Recall Cases, Including Against Omontys
Strom Law Firm, L.L.C. is a leader in the consumer protection battle against dangerous prescription drugs and medical devices, like Omontys. We represent individuals who have been killed or injured by defective pharmaceuticals. If you or a family member have been injured or killed after using a dangerous drugs or medical products such as Omontys, contact our defective drug lawyers as soon as possible so that we can begin taking steps to preserve evidence and your claim immediately. We offer free consultations to discuss the facts of your case. 803.252.4800