Man Charged with Felony DUI After Pedestrian Struck and Killed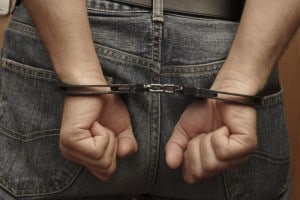 State troopers have charged a Florence, SC man with child endangerment and felony DUI after he ran his truck off the road and hit a man mowing his lawn.
Christopher Powell, 28, has been charged with felony driving under the influence after the pickup truck he was driving on Savannah Grove Road ran off the side and struck Juan Luna Ortuno, 35, who was mowing his lawn around 6:30 PM on Thursday, June 5th.
Ortuno died at the scene.
Powell has been charged with child endangerment in addition to felony DUI, because he had a child in the car with him at the time.
Chesnee Resident Charged with Felony DUI after Striking Pedestrian
In a similar but unrelated incident, a resident of Chesnee, SC struck and killed a pedestrian walking down the highway and was charged with felony DUI.
Jason Barrett, 40, was reportedly driving down Chesnee Highway when his Dodge Avenger swerved and struck Doyle Ray Burke, 46, around 1:20 AM. Burke's body was flung into the oncoming traffic lane, where he was struck by two other vehicles.
Barrett was charged with one count of felony DUI and taken to the Spartanburg County Detention Center.
Barrett said only that he hoped he could get out of jail on bond. It is unknown if he has an attorney.
South Carolina Felony DUI Law
A person will be charged with a felony for driving under the influence of alcohol, drugs, or both, if while operating the vehicle under the influence, the person causes "great bodily injury" or death to a person other than himself including a passenger, pedestrian, another driver.
Upon conviction of a felony DUI by jury, the accused faces a minimum mandatory prison sentence and fine. A DUI conviction that includes a felony conviction for causing the death of another includes a mandatory minimum sentence of at least 1 year in prison with a maximum 25 years imprisonment, and a minimum mandatory fine of not less than $10,100 nor more than $25,100. Additionally, the convicted person's driver's license is suspensed for the term of imprisonment plus five years.
A felony DUI conviction for causing great bodily injury includes a mandatory minimum of 30 days to a maximum of 15 years imprisonment, plus a mandatory fine of at least $5,000, not to exceed $10,100. Also, the DMV must suspend the convicted person's driver's license for the term of imprisonment plus three years.
A part of the mandatory sentences required to be imposed under the felony DUI law must not be suspended, and probation must not be granted for any portion.
The Strom Law Firm Can Help with Felony DUI Charges in South Carolina
Based in Columbia, SC, the attorneys at the Strom Law Firm collectively have over 30 years of experience with South Carolina law. The firm was founded in 1996 by former US Attorney and Assistant Solicitor Pete Strom. If you face felony DUI charges in South Carolina, we can help. We offer free, confidential consultations to discuss the facts of your case. Do not let DUI or felony DUI charges prevent you from pursuing opportunities. Contact us today. 803.252.4800.