Mylan Voluntarily Recalls Two Dangerous Drugs
On December 20th, Mylan voluntarily recalled two of their painkillers – hydrocodone bitartrate, and acetaminophen – up to 10 mg for hydrocodone, and 500 mg for acetaminphen. These two dangerous drugs were recalled by the manufacturer because it was discovered that the potency of the dosage may exceed what is stated on the label.
Acetaminophen, also sometimes called paracetamol, is a common ingredient in cold and flu remedies. Hydrocodone, on the other hand, is a much more controlled opioid painkiller, which is often combined with other non-opioid painkillers to relieve severe, long-term pain from medical conditions.
Both of these drugs affect the liver in large doses, and can cause acute liver failure when too much is taken. In fact, paracetamol toxicityis the number one cause of acute liver failure in the Western World.
The recalled lots of hydrocodone bitartrate and acetaminophen were sold between February 20th and November 19th, 2012. These lots include:
More information about the dangerous drugs voluntary recall can be found at Mylan's website.
Side Effects of The Two Dangerous Drugs
When patients ingest larger amounts of hydrocodone, the drug could result in more severe or frequent side effects, such as sedation or respiratory depression, especially in elderly patients who have severe kidney or liver impairment. Additionally, patients taking interacting medications, e.g., other sedating medication or certain antidepressants, could suffer serious side effects as well.
Unintentionally higher doses of acetaminophen could cause liver damage, particularly in patients on other acetaminophen-containing medications, patients with liver dysfunction, and people who consume more than three alcoholic beverages a day.
South Carolina Dangerous Drug Lawyers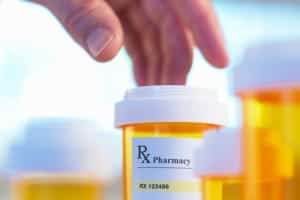 The pharmaceutical industry develops many life-saving medications and medical devices each year. However, in a race to get their products to the market, many pharmaceutical companies ignore or do not anticipate the side effects of medications or medical devices that later lead to injury and even death.
Every year, approximately 200,000 Americans die from prescription drug reactions. While the U.S. government pours billions of dollars into illegal drug interdiction every year, more Americans die from legal, prescription drugs than illegal ones.
If you or a loved one have been injured or died as a result of a dangerous drug given with a prescription, over the counter medication, herbal supplement, vitamin, or defective medical device, you need an experienced pharmaceutical liability law firm which is able to stand up for your rights, and seek justice on your behalf.

The dangerous drug personal injury lawyers at The Strom Law Firm, LLC are at the forefront of the fight to protect the public, and will stand up for your rights against the big drug and insurance companies. We will fight to ensure that you and your loved ones receive the justice you deserve.  Contact our defective drug and wrongful death attorneys at the Strom Law Firm, LLC today for a free consultation to discuss the facts of your case as well as your legal rights. 803.252.4800.