Uber Accident Attorney in Winnsboro, South Carolina
You called Uber for a safe, convenient ride home. As you head closer to your house, you are involved in an Uber accident and sustain injuries. What do you do? Calling an experienced and skilled Winnsboro Uber accident attorney helps make sure you receive compensation for your medical bills, pain, and suffering, and lost income caused by your Uber accident injuries.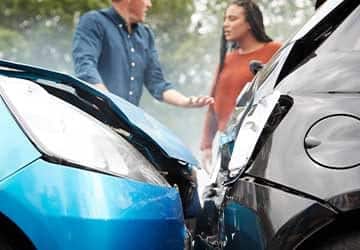 If you or someone you know has been involved in an Uber accident near Winnsboro or anywhere else in South Carolina, contact Pete Strom today at (803) 252-4800 or complete the online form. The Winnsboro Uber Accident Attorneys at the  Strom Law Firm will be happy to work with you and work towards the recovery of compensation for your injuries.
Usual Injuries in Uber Accidents
The only difference between an Uber accident and a regular car accident is that your driver is working on behalf of Uber when the accident occurs. The injuries you may sustain as an Uber passenger can include:
Broken and fractured bones
Whiplash
Sprains
Strained muscles
Internal bleeding
Bruising
Organ damage
Regardless of whether these injuries are minor or severe, it's important to seek medical attention immediately after the accident. This is the best way to determine if there are any significant impairments following the accident and starts the necessary official documentation of your medical complaints.
Liability in Winnsboro Uber Accidents
South Carolina is a fault-based system for dealing with any car accidents. This means that the person at fault for the accident is the one responsible for compensating for damages and injuries. Many times, either the Uber driver or the driver of another car or truck is considered the responsible party.
If the Uber driver is determined to be at fault for the accident, you may attempt to seek compensation under Uber's insurance policy. The best means for determining who may be responsible to pay for the injuries or determining the different policies available for compensation is to contact an experienced Uber accident attorney in Winnsboro.
Types of Damages an Injured Person Can Recover
There are several factors that contribute to the amount of compensation you can receive if you are involved in an Uber accident. Some of these include the circumstances surrounding the accident, the type and severity of the injuries you receive, and who is deemed at fault for the car accident. In an accident that involves an Uber driver, there are various kinds of damages:
Current medical bills
Potential future medical bills
Pain and suffering
Lost wages and income
Permanent disability as a result of the accident
Contacting an experienced and skilled attorney in Uber accident claims can assist you in obtaining compensation for your full medical expenses.
Possible Tactics Used by Uber and Its Drivers to Avoid Liability
If an Uber driver is involved in an accident that caused you injuries, it is important to determine if you are entitled to compensation for those injuries. Insurance companies will most certainly attempt to settle the claim for as little as they can to limit their losses. Two of their common strategies are:
Contacting you early after the accident with a low settlement offer. When insurance companies review a car accident claim, they will always offer a low offer early in the claims process. They will do this at a time where you are stressed and vulnerable from the impact the accident has caused you. This is the time to contact a Winnsboro Uber accident attorney to discuss the incident before accepting or signing any paperwork.
Denying fault and blaming somebody else. Often, insurance companies will claim that they are at not fault for the accident. Uber insurance companies will likely claim that somebody else was responsible for it instead of the Uber driver. These can prove to be very difficult claims and can impact your ability to recover compensation.
Cost of a Winnsboro Uber Accident Lawyer
After an accident, many expenses will come your way. You may find yourself worrying about medical expenses, lost income, rental car fees, and additional expenses related to your accident injuries. You may even be concerned about an attorney costing more than the medical expenses. Pete Strom and the Strom Law Firm provide free initial consultations to examine the details of your case and any potential means of recovery.
Most cases are taken on a contingency fee where you will not pay any attorney fees unless and until we are successful in recovering compensation for your injuries. These fees will be taken from the settlement amount, so will never be owed upfront by you. This allows you to progress through your medical treatment and return to your daily life without worrying over the details or paying upfront for your representation.
Typical Mistakes of Injured Parties Filing Uber Accident Claims
You can file an Uber accident claim for yourself; however, many have expressed how difficult and frustrating that process can be. As with other accident claims, it is easy to make a mistake when filing Uber accident claims and going through the process without an experienced Winnsboro Uber accident attorney.
Persuaded Into Admitting Your Own Fault
Accident victims typically discover that insurance companies are complicated. The insurance company will act as though they are your friend by showing compassion, sincerity, and empathy toward your circumstances. At some point, it will become all too clear that they are trying to pay you the least amount they can. To do this, the agents ask many questions that could deceive you into admitting fault. They will also ask you to take a recorded statement that may later be used against you in the proceedings.
Waiting to Seek Medical Treatment
One thing that insurance companies look for is immediate medical attention. This does not mean you need to go to the hospital in an ambulance directly after an accident, rather you should go to the doctor as soon as reasonably possible to address your medical situation if emergency treatment is unnecessary. Failing to seek out a medical professional to look at your injuries could result in losing credibility with the insurance company. They will argue that since you did not receive immediate care, your injuries may not be as severe or serious as you've alleged.
Sharing Details on Social Media About Your Accident
Social media has become a huge asset in all kinds of cases. Many fail to realize that what they post on social media can come back to follow them and even affect their claim. Insurance companies will review social media sites and posts by parties in an effort to see if there is any information they can provide to potentially hurt a person's claim. You do not want to put any information or comments about an Uber accident on social media and always ensure that your privacy settings are set to ensure that you know who can see your posts.
Consult an Experienced Winnsboro Uber Accident Attorney
If you or someone you know has been injured in an Uber accident or other ride-share accident in or near Winnsboro, call Pete Strom immediately at (803) 252-4800 and schedule a free consultation. One of the experienced Winnsboro Uber Accident Attorney at the Strom Law Firm will be happy to work closely with you or your loved one to examine the issues of fault and decide what next steps are needed to obtain compensation for your claim.